Course 1: Chakra 101: Know Your Energy 12 Videos Course $120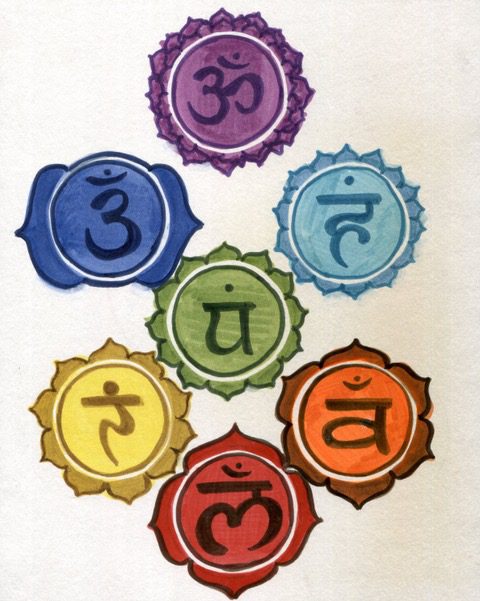 Activate self-healing through mindful practices by Knowing Your Chakras: Introduction to Energy Medicine
Chakra 101: Know Your Energy 12 Videos Course
We all want to feel consistently uplifted and joyous. Instead, you feel out of sync or displaced. Many of us do not understand why our energy flow begins to feel stagnant, stuck, or blocked. No one likes feeling like this and want to feel physically and emotionally healthy.
You can get back into the flow by understanding how your energy flows and you can do something about it NOW!. This is why Chakra 101 is a must for anyone who wants to be empowered with their ability to change the flow of their energy.
This 12 Video Course includes:
Nine Empowering and energy shifting lessons
Nine grounding meditations to help you into the right mindset to learn
Nine healing Chakra meditations for positive energy flow
Nine mindful exercises to shift to a higher vibration
Chakra 101– Know Your Energy
This course teaches to understand energy flow and prevent burnouts. You can actively make conscious changes to feel better in a short time.
In nine lessons, you will learn how to control your energy flow to avoid energy crashes. With mindfulness, you will recognize sluggish energy and stop it before spiraling into a negative energy cycle of depression and anxiousness.
What you will learn from Chakra 101: Know Your Energy:
What is energy? And how does positive energy serves you?
Understand energy flow so that you can adjust how fast or slow to move through your body.
Release accumulated physical and emotional pain while better connecting to your spirit.
Become aware when negative energy is building and stop it from harming you.
Let go of limited and restricted beliefs.
Become a magnet for positive life living instead of waiting for someone to give you permission to live.
What lessons will you receive:  
Introductions: (2)

Starting Your Journey Time: 8:35
Know Your Energy – Your Commitment  6:06
Lessons:
Lesson 1: What are Chakras? 22:51
Lesson 2: Benefits of Having Healthy Chakras 34:21
Lesson 3: How do Chakras Affect You Physically, Emotionally and Spiritually 28:21
Lesson 4: Know your 7 Chakras 33:04
Lesson 5: Vital Organs and Emotions Associated with Your 7 Chakras 31:42
Lesson 6: Aura – Know Your Personal Energy Field 26:43
Lesson 7: Power Up Your Chakras 33:12
Lesson 8: Be Your Chakras' Best friend 30:19
Lesson 9: Protect your Precious Energy Sources 33:37
After the lessons:
Thank you for Taking the Time to Learn Chakra 101 and Attending Class 3:22
Take the multiply choice quiz and How to receive the certificate of course completion.
What's great about this course?
Everyone is welcome, from novice to advanced self-care healer.

Go at your pace in the privacy of your home.

There are 9 lesson videos that you can refer to as often as you like. You will have unlimited access to the series for one year from the purchase date.

The energy medicine theories are easy to learn in a non-judgmental forum.

The course is designed for the self-care healer and is NOT a three-year certification program. 

You may incorporate skills into your professional healing practice. 

There are no prerequisites other than having an open mind.

To support your transformation, please complete the assignments in each lesson. (If you don't know where you are, you won't know where you are going.


Please watch the videos in the order as presented; each lesson builds upon the previous lesson.

Receive a certificate of course completion after submitting the multiply-choice test at the end.

Cost: $120 – Watch as many times for one year from date of purchase.
Instructor: Helen Chin Lui, Certified Energy Medicine Practitioner